Alex Ross
(1909 - 1990)
One of the top story and cover artists from the 1940s through the 1960s. Cover work included Collier's, Saturday Evening Post, Ladies' Home Journal. His first big sale was for Good Housekeeping, a cover assignment that would be repeated for that title an amazing 130 times in a dozen years. In addition to story work for these slicks, he created story art for them and also for Cosmopolitan, McCall's, Woman's Home Companion, Reader's Digest. Book art for This is the Rosary, Saints; Adventures in Courage, The Foundling, The Father Gilbert Prayer Book. His facility with depicting adorable children or beautiful women made him in demand for advertising work. Awarded an honorary Master of Arts by Boston College in 1953
(Ross was mostly self-taught).
Special thanks to Caroline Ross for helping with this page.
possibly Good Housekeeping (19??) Ross - 001A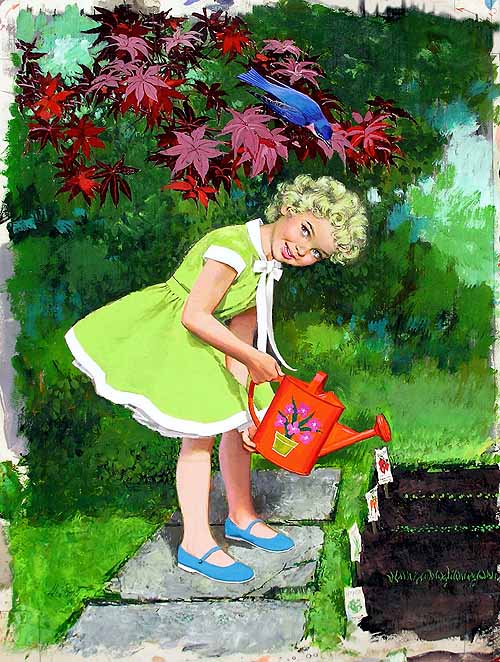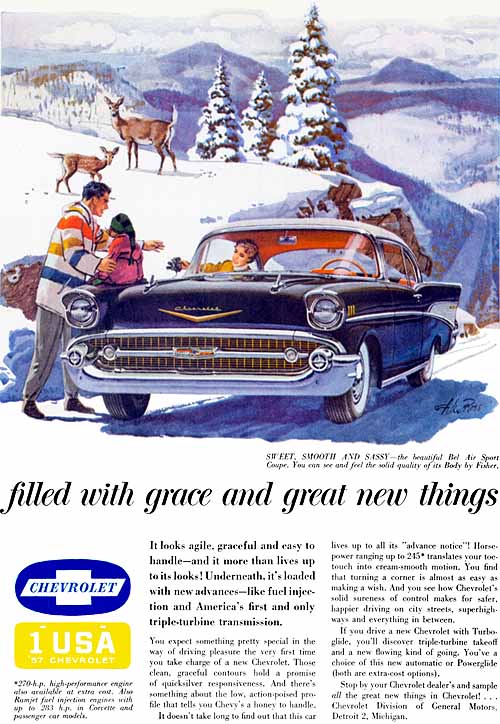 Chevrolet Bel Aire Sport Coupe, "Filled With Grace..." (1947) Artist - 002
Collier's (1953) Ross - 003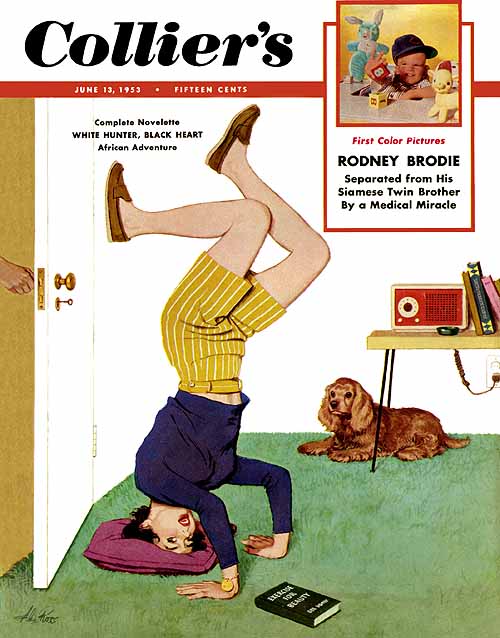 Community Plate (1942) Ross - 004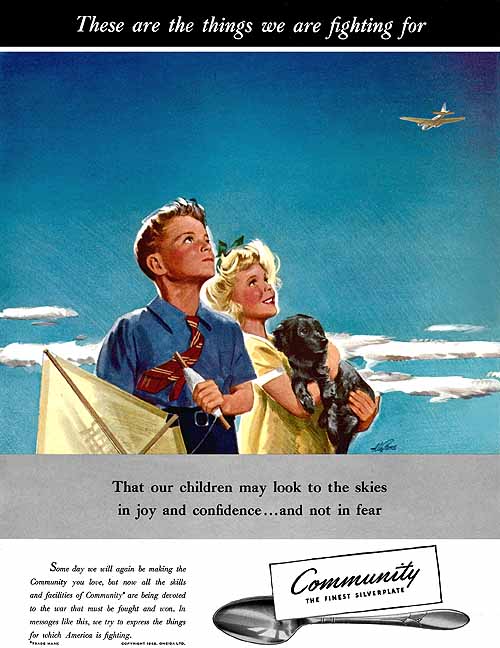 Story Art (19??) Ross - 005A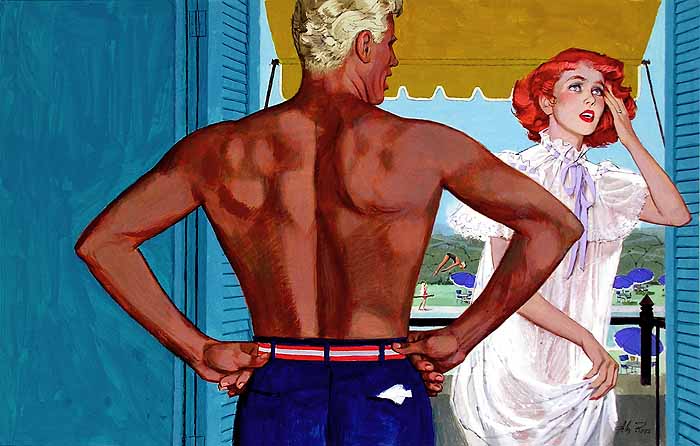 Saturday Evening Post, "Under The Blossom" (1945) Ross - 006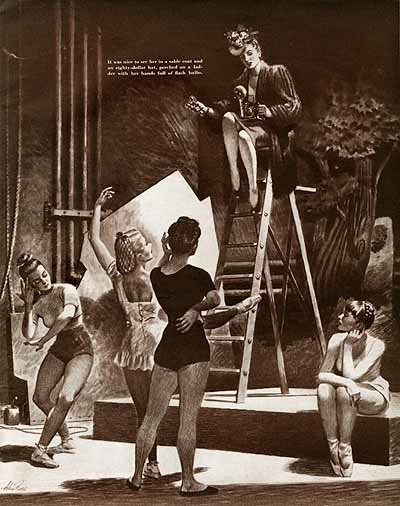 A New Hat (19??) Ross - 007A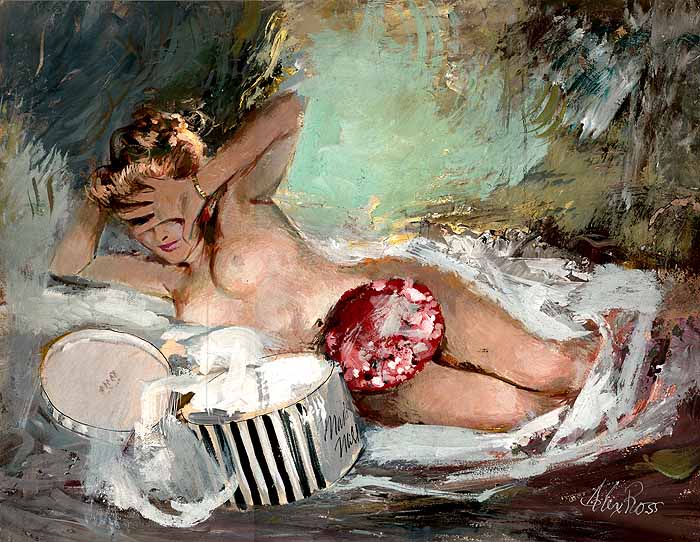 Good Housekeeping (1951) Ross - 008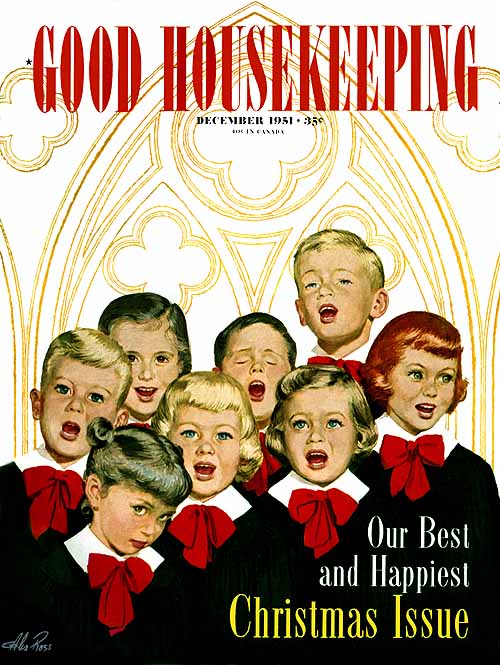 Saturday Evening Post, "Sargeant Sousa's Arm" (1944) Artist - 009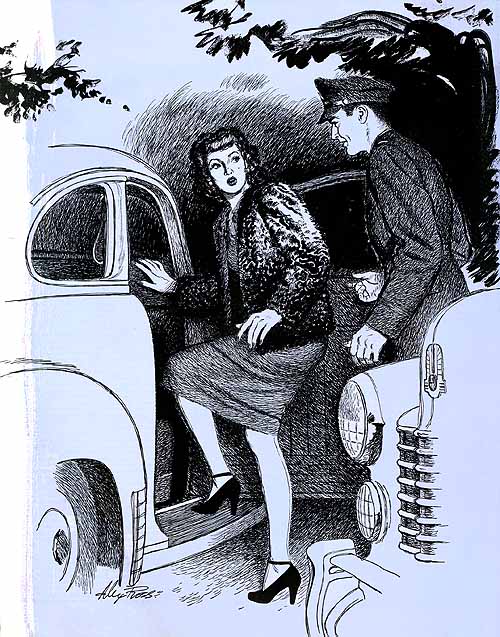 Green Stamps, "Its Savers Are An Army Of Monitors..." (1958) Ross - 010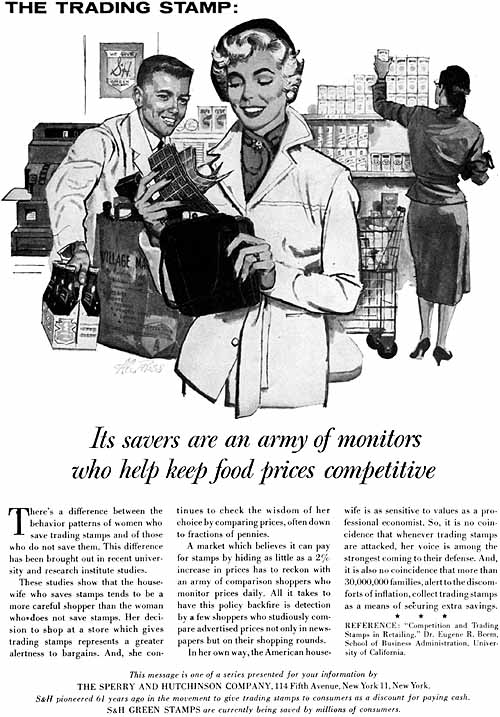 Lionel Trains, "A One-Track Mind!" (1953) Ross - 011
NOTE: the boy is the artist's youngest son

Community Plate (1942) Ross - 012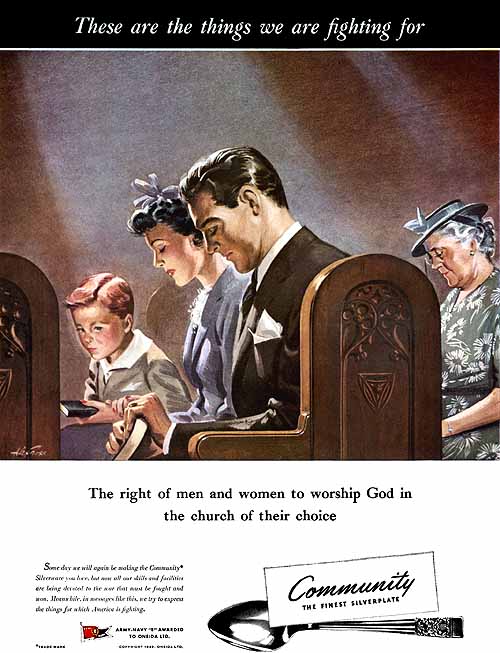 Camay, "Thrilling. . ." (1947) Ross - 013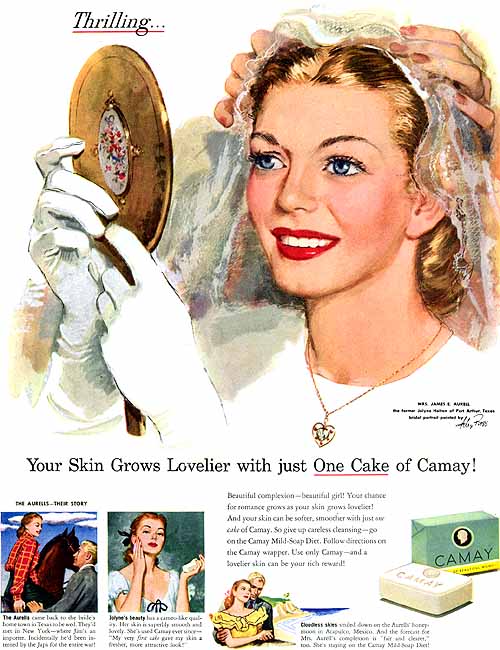 Simmons Electric Blanket (1946) Ross - 014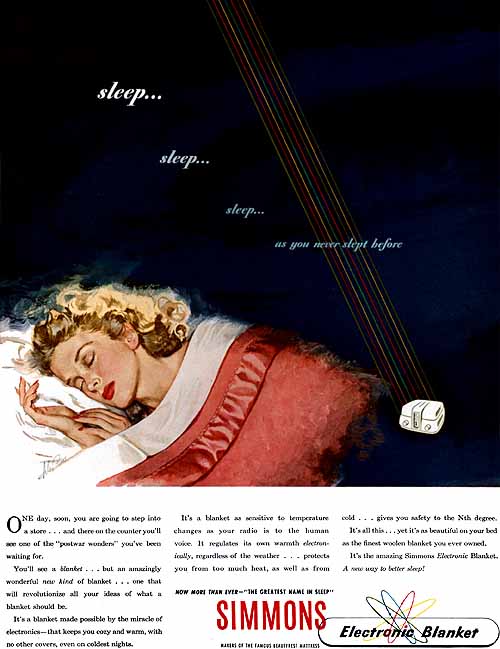 Collier's, "The Two of Us Together" (1952) Ross - 015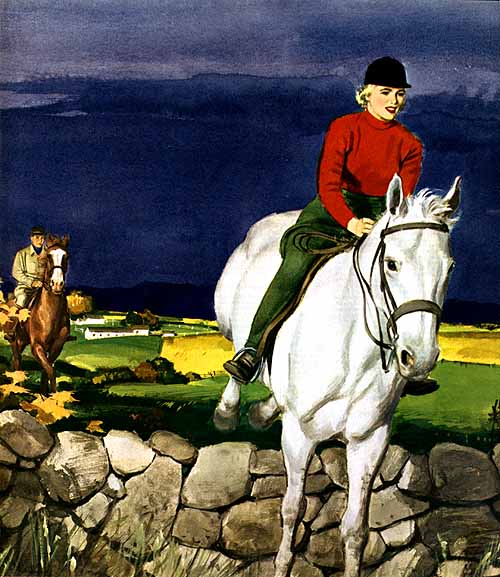 Story Art (19??) Ross - 016A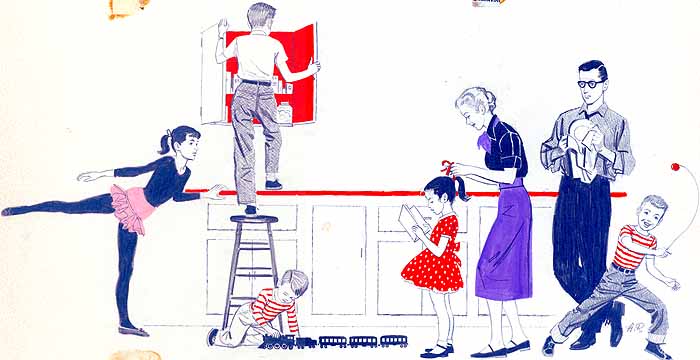 Saturday Evening Post (1943) Ross - 017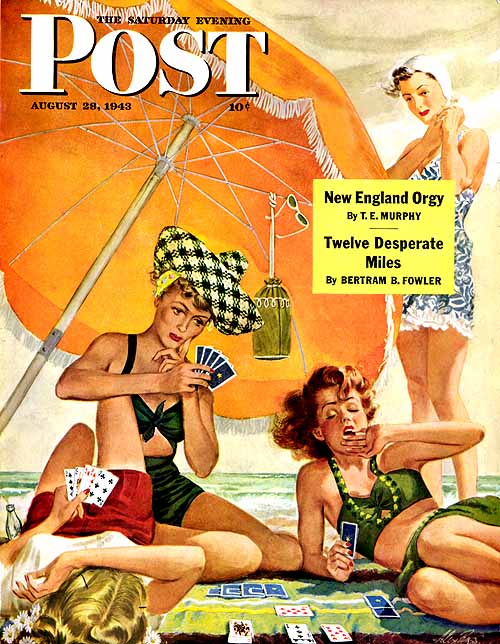 Cosmopolitan (1944) Ross - 018